Our Mission
Setting the Standard
of Excellence.
At Groendyke Transport, we've set the standard of excellence in the tank truck industry since 1932. We're the only carrier in history to win 8 Heil Trophies for the nation's best overall safety record and program. It's proof we care about our drivers, the motoring public and the environment. We set a high bar across the board—from our equipment to how we treat our employees, the benefits and pay we offer, and our commitment to superior customer service. When you join Groendyke Transport, you stake your claim as one of the elite.
Apply Now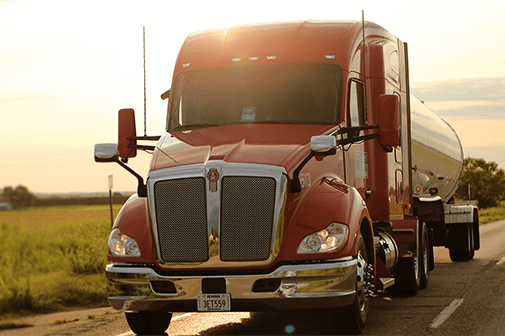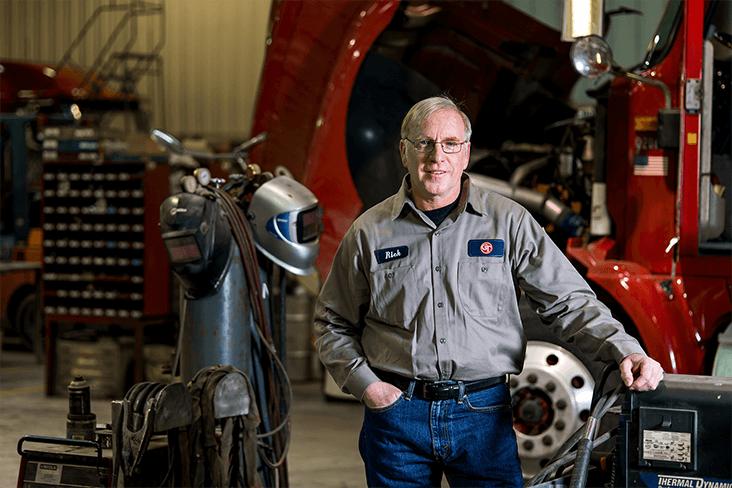 Our Process
The Groendyke Way
As an ISO 9001-registered carrier, we have the highest-quality commitment and processes for each and every load. Rigorous safety inspections, regular maintenance and adherence to higher-standards allow us to stop unnecessary downtime before it ever happens. The Responsible Care Management System (RCMS) ensures that we operate safe and environmentally sound facilities, and safely transport products. It is this level of commitment that has earned an industry-record 8 Heil Trophies along with numerous state-level fleet safety awards.

Our Employees
To Say They're Driven Would Be An Understatement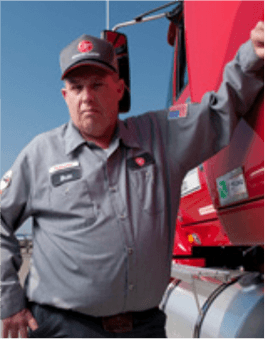 Bill Gomez
Position:

OTR Driver

Location:

Baton Rouge, LA

Tenure:

Since 2000

Highlights:

Driver Instructor, Company Ambassador, President's Club Member (more than 1 million consecutive safe miles)

Quote:

"You want to talk about safety, ask a Groendyke driver."
Driver
Bill Gomez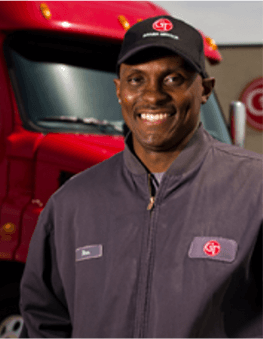 Dion Massie
Position:

Local Driver

Location:

Wichita, KS

Tenure:

Since 2011

Highlights:

Driver Instructor, Company Ambassador

Quote:

"If you love your job, it's easy to go the extra mile."
Driver
Dion Massie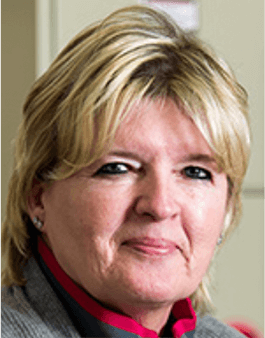 Rena Lemons
Position:

Terminal Clerk

Location:

St. Louis, MO

Tenure:

Since 2001

Highlights:

Company Ambassador

Quote:

"I know the needs of each of my drivers. I work for their success."
Clerk
Rena Lemons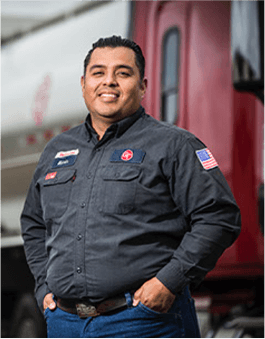 Melvin Cuellar
Position:

Field Training Coordinator

Location:

Houston, TX

Tenure:

Since 2011

Highlights:

Driver Instructor, Company Ambassador

Quote:

"As a driver instructor, it's my mission to make sure the trainee understands and feels comfortable here."
Driver & Field Training Coordinator
Melvin Cuellar
Our Culture
The Groendyke Community
As a family-owned and operated business, we never lose sight of what is most important to our drivers. We focus on putting your safety and happiness first because when we do this, the rest falls into place. Getting home when you need to be and being paid on time are never an issue here. Tank-truck driving is challenging enough, so we want to make sure that you don't have any bumps on the road or off. That's probably why our driver turnover remains far below the industry average.
Set the Standard of Excellence to Responsibly Drive America
Our Driver Benefits
Reap the Rewards
Quarterly Safety Bonus & Annual Safety Award Banquets
Paid Training & Orientation
$2,000 Driver Referral Bonus
Paid Holidays – eligible immediately upon hire
Employee Discounts through Enterprise Rent-A-Car, Dell Computers, From You Flowers, and more…
Company-matched 401K Retirement Plan
Medical, Dental, & Prescription Drug Coverage
Company Paid Vision
Accident & Critical Illness Insurance
Company-paid Basic Life & Accidental Death & Dismemberment Policy
Dependent Day Care Account
Supplemental Employee & Dependent Term Life Insurance
Short & Long Term Disability
Wellness Program
Health Savings account
Like what you see? Go with Groendyke!
Apply Now